<strong>How to Add Variant Selector in Shopify on Collection Pages?</strong>
How to Add Variant Selector in Shopify on Collection Pages?
Online shopping is one of the luxuries that was granted to us by E-Commerce businesses. We, as buyers love luxuries. We just love the idea of browsing through online stores from the comfort of our homes. But even that has become mentally tiresome for the people. 
You, a supposed online business owner, can grant them even more luxury using Variant Selectors. 
It allows your buyers to choose from various options for the product they desire so much. That includes the size, colors, and even the materials. With the right choice of design and customization, a variant selector makes the browsing of your buyers much more fun and vibrant, which can later boost your sales.
So let us dive into this ocean of information!
Why Do You Need a Variant Selector on Collection Pages?
Variants selectors on collection pages are very useful for your online store. They help customers easily find and buy products with the specific attributes they want, such as size, color, and style. Imagine a world without variant selectors: customers would have to glide through dozens of products just to find the one that matches their preferences. Variant selectors save time and frustration, leading to happier customers and increased sales.
Understanding Shopify Variant Selectors
Shopify variant selectors are a must for our online businesses. They allow our buyers to select different options for a product, such as size or color, and see the right price and availability of the product. With variant selectors, our buyers can quickly and easily find exactly what they are looking for, making their shopping experience more enjoyable and efficient. 
Furthermore, they're customizable, so you can choose the best style and placement for your store. So it is highly recommended to embrace the power of variant selectors and give your customers the shopping adventure of a lifetime.
How to Add a Variant Selector on Collection Pages in Shopify?
Adding a variant selector to your Shopify collection pages is easier than you might think. Let's dive in –
Edit the Collection Page Template
The first step to adding a variant selector is editing the collection page template in Shopify. You are to go to the "Themes" section of your Shopify dashboard and click "Edit code" for the theme you want to edit. Don't go away now! It is easier than it looks. 
Find the collection page template and open it for editing, then add the product form to the template, which will eventually allow you to customize the variant selectors. It's quite important for you to be careful when editing templates; however, with a little bit of this and that, you'll be able to create a good online shopping experience for your buyers.
Add the Product form to the Collection page Template
Adding the product form to your collection page template is the next step here. This form will allow your buyers to select different options for their desired product, such as size or color. 
To add this product form, you can simply copy and paste the code into the collection page template where you want it to showcase. You can change it anytime to include the specific fields and options you want. It's very easy to do and will make a big difference in the shopping experience for your buyers.
Customize the Product Form to Show Variant Selectors
Customizing the product form is where the fun really begins. You get to make your variant selectors look exactly how you want them to. Choosing from different styles, adding images for each variant, and even showing available quantities and pricing, everything will be in the palm of your hands. 
Using the available options in the Shopify app or adding your own custom code are two of the most effective ways to make your online store stand out, giving your customers an amazing shopping experience.
Test and Preview the Changes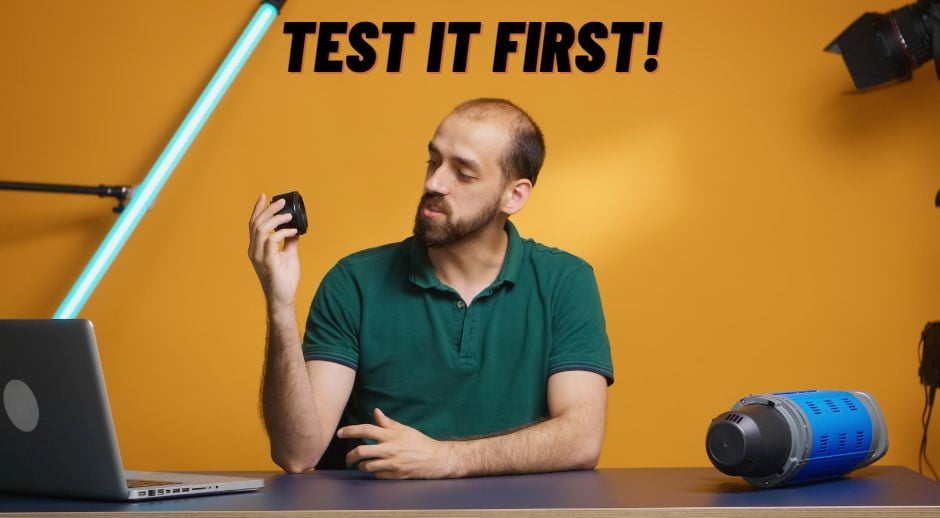 After we've added and customized the product form, it's time to test and preview our changes. This is an important step to ensure that everything works just how we want it.
Use the "Preview" option to see how the variant selectors may look when a buyer visits your store and test out different options just in case to ensure they're working properly. It's always better to catch any problems before your buyers do. Once you're okay with your changes, hit "Publish" and your Shopify store will be ready to go with its brand-new variant selectors.
Tips for Optimizing Your Variant Selector
So here are quick tips for our readers here so that they can get a good idea about the optimization process of the variant selector: 
Keeping it Simple:

Giving your buyers too many options will certainly scare them away. It is highly recommended to stick to the essentials.
Usage of Images:

Seeing something for yourself is more convincing than mere words. So the usage of images can help draw out more attention from the buyers that will be visiting your shop.
Consistency:

The variant Selector has to be consistent in all the areas of your shops; a single fault may result in the loss of customers. 
Testing out everything:

Before launching anything, test it out! What if there was a bug that slipped your eyes? Test everything out to avoid a crisis scenario of losing your customers. 
Mobile-Friendly Features:

People nowadays do everything from their Smartphones. Even the majority of the people reading this blog are using their smartphones to do so! Therefore, to make things easier for your customers, make everything mobile-friendly.
Final Thoughts
People do everything nowadays to find luxury, and you will have the power to give them just that. Adding Variant Selectors really works as an eye-soothing way for people to browse your store to their heart's content. So what are you waiting for? Get to work and make your store look as presentable as you can!